Calvin Klein boxers sale
2 items
King of the basics and godfather of the minimalist movement,
Calvin Klein
was founded in 1968 and continues to thrive as one of the world's most beloved brands. Easily identifiable by the iconic CK logo, its boxers are known for their understated but luxurious style and comfort.
Shop the leading underwear brand here, all on sale, in various colours and styles - including multi-packs for even greater value.
Calvin Klein Boxers FAQs
Why are Calvin Klein boxers so expensive?
CK boxers shift between affordable and more premium pricing. Microfibre pants and trunks will cost you a premium because of the breathable fabric used. Whereas basic CK boxers and underwear are priced similar to that of its competitors like Hugo Boss or Ralph Lauren.
What material are Calvin Klein boxers?
Join 5 Million shoppers using Love the Sales
First access
1m+ deals live every day.
Pay less
Get alerted when items you love drop in price.
Save time
We personalise your sales to find you the best deals from your favourite brands.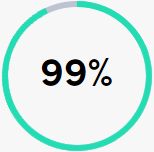 Last step!
Access the
world's largest sale
Join 5 million people that have used Love the Sales to find amazing deals this year.
This email address isn't registered yet.
Would you like to create a new account?
Sign up or login with a different account
Agreements
By continuing, you accept our Terms, Privacy Policy and acknowledge we will notify you of relevant sales from time to time.
Close
Please check your inbox
Close
Close
Where are you shopping from?
Done
Please update your browser
Your browser is out of date and no longer supported. Please update this to get the best experience.
Update